 Our solutions increase the efficiency of your organisation, to enable you to focus on your core strengths; while we use our skills, and experience to get the job done. We take great pride in each project to ensure our values are consistently delivered, and our team strive to exceed your expectations.

COMMITMENT TO OUR CLIENTS
We go above and beyond what is expected, providing innovative results
We measure ourselves against the highest standard of Integrity
Clients trust and We deliver

Our responsibility is to deliver what is agreed and more, and we are accountable for the results
We manage our projects, through focussing on timelines and fulfilling our commitments
Our reputation is achieved through continually delivering exceptional service

We exceed expectations as a team
We never settle for average
We take pride and are passionate about the services we offer

We can deliver commercial solutions in all situations and circumstances
We are driven to improve and be innovative continuously; we are always open to new ideas
We understand the importance of being effective problem solvers

Whatever we do, we do it well
Our standards are high, we analyse our work to ensure quality is implemented throughout each project
Quality Management IS09001 certified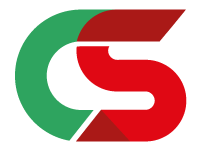 Our chosen charity this year is CHAS – Children's Hospices Across Scotland. We would like to raise funds and awareness for CHAS to help more families. Knowing that your child may die before you do, is the unthinkable reality that thousands of families across Scotland have to cope with every day.